BASIC
fiberglass netting grain bidirectional fabric woven mesh fence roll flat weave PVC coated mesh tape
SPECIFICATIONS
product

specification

weight

width

20'GP

(

m2

)

woven bag

carton

PVC Coated Flat weave fiberglass netting

18×14

125g/m2±5g

28"-78"

80000

70000

18×16

84"-108"

18×14

145g/m2±5g

28"-78"

78000

68000

18×16

84"-108"

18×14

155g/m2±5g

28"-78"

75000

66000

18×16

84"-108"

18×14

165g/m2±5g

28"-108"

70000

65000

18×16

84"-108"

18×14

180g/m2±5g

28"-112"

65000

58000

20×20

145g/m2±5g

28"-112"

78000

68000
DETAILS
Product: PVC Coated Flat weave fiberglass netting
Specificationsa:
18x16m


Width: 84"-108"
Wire : 2.7/3.7mm
Weaving method : plain weaving
Color: white,black,green,grey
Packaging: carton
Usage:
mesh tape,fabric woven,grain,fiberglass netting
DISPLAY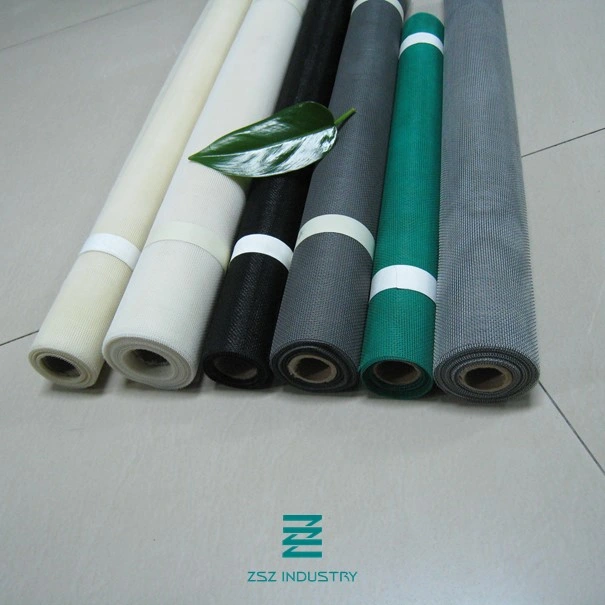 INTRODUCTION
ZSZ INDUSTRY is a professional manufacturer providing customer-focus solutions to Fencing & Railing System. We joined this industry in the year of 2001, since then have benefited numerous traders, distributors, and retailers around the world.

We supply a wide range of wire mesh fencing and stainless steel balustrades handrails for you to choose from. We devote ourselves to offering innovative products with a quality guarantee and an unrivalled service with professional consulting support which aim to ensure you enjoy the cooperation with us on a long term basis. We hope you will consider us as your future supplier and business partner!