Loose tube indoor steel tape armored with glass yarn member optic fiber cable
Description
Self-supported flat drop cable. The cable cross section is a fig.8 made a steel wire strength member.

Cable Structure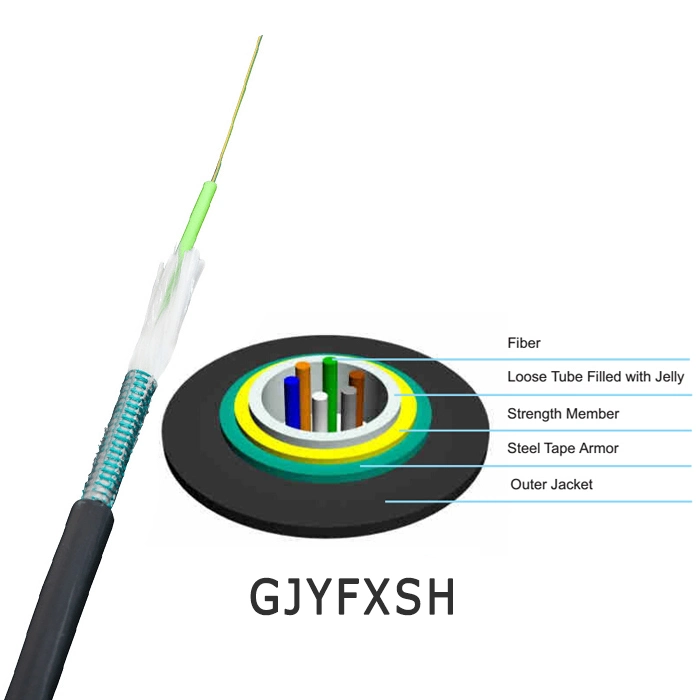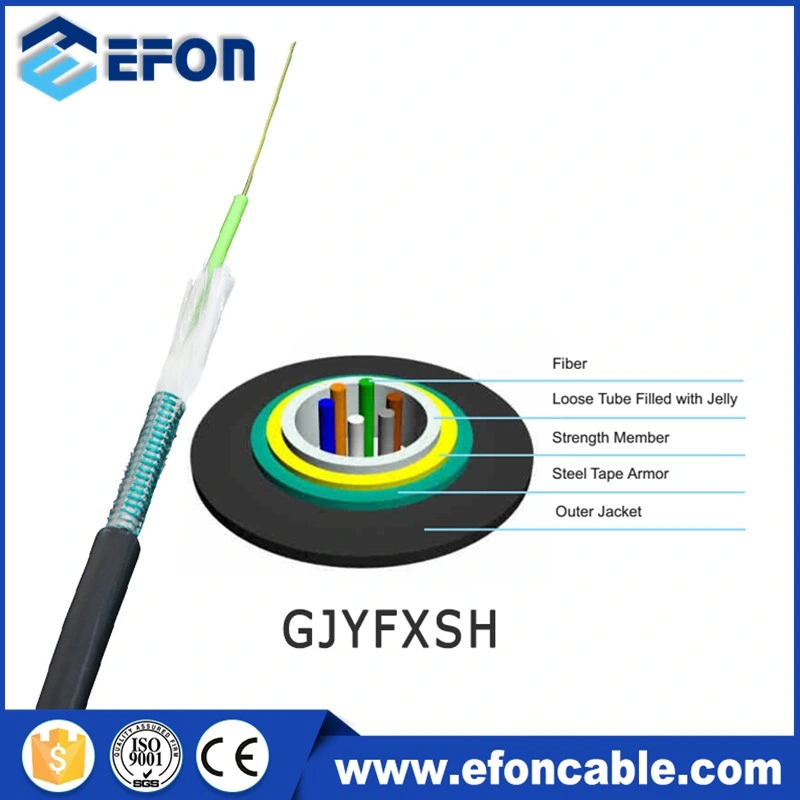 Product Construction
Fiber:
2-24 fiber
Uni-loose tube gel-filled

Strength Member:
Overall fiberglass reinforced yarn (Water blocking)

Armor:
Corrugated steel tape

Outer Jacket:
UV resistant PE.

Features:
Uni-tube gel-filled construction for superior fiber protection.
Corrugated steel tape armor and overall glass yarn strength member to protect cable from rodent attack and mechanical damage.
Compact, easy to install.
UV and waterproof design.


Features
Compact, soft, flexible, easyto install.
Applications
Interbuilding voice or data communication.
Installed in duct, underground conduit or directly buried.
FTTx.
Optical Characteristics
Fiber Type
G.652
G.655
50/125^m
62.5/125^m

Attenuation

(+20X)

850 nm
<3.0 dB/km
<3.3 dB/km
1300 nm
<1.0 dB/km
<1.0 dB/km
1310 nm
<0.36 dB/km
<0.40 dB/km
1550 nm
<0.22 dB/km
<0.23 dB/km
Bandwidth
850 nm
>500 MHz-km
>200 Mhz-km
1300 nm
>500 MHz-km
>500 Mhz-km
Numerical Aperture
0.200±0.015 NA
0.275±0.015 NA
Cable Cut-off Wavelength cc
<1260 nm
<1450 nm
Structure and Technical Specifications
Fiber Count

Cable Diameter

(mm)

Cable Weight

(kg/km)

Tensile Strength

(N/100mm)

Crush Resistance

(N/100mm)

Short Term
Long Term
Short Term
Long Term
2~12
7.8
59
1200
400
1000

300


You May Like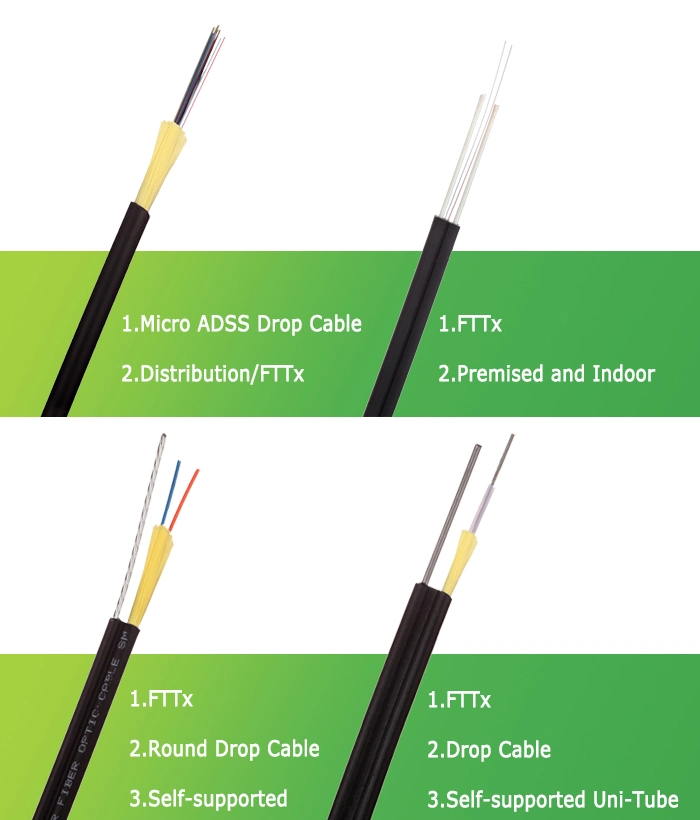 You May Need : Cable Fitting for FTTX Drop Cable